The Client
Industry: B2B SaaS
Project Type: SEO Engagement
Last Funding Type: Series A
Headquarters: San Francisco
Number of Employees: 51-100
Team Locations: Western US and Australia
Weekly Organic Traffic: ~5K
The Opportunity
Blog posts are a great authoritative driver of organic traffic. Having a process to regularly review current resources, strengthen keyword positions, and answer even more customers' queries would ensure it continued to deliver.
The Process
The team at MacMillan Search put into action methods to monitored and analyzed the search results. We used our findings to providing optimization direction and implementation support to the in-house team for new and existing content. Adding an SEO perspective to the tactical process greatly improve the chances to rank higher for more high intent keywords. Our strategy included:
Refining existing content – The real opportunity for growth was content with high intensity to keywords within striking distance. With some refinements, we were able to increase the visibility, positions, and ultimately traffic. Tactics included:

Regular analysis of the winning and losing content 
Optimizing to improve the click-through rate for the bottom of the first-page search results
Improving the signals for search results on the second page and beyond
Reviewing the featured snippets for opportunities to optimize the results
Create blog content to better answer non-branded queries that drive clicks to product guide pages

New content creation – Our client is a thought leader in their space and maintaining this position required quality new content at regular intervals. Our content direction pulled from the main and peripheral subject matter from the:

Industries and teams they serve
Products and their features

Empowering the in-house teams – We supported content and development teams by answering implementation questions and clarifying SEO concepts. We did this using a shared Slack channel and hosting office hours.
The Results
With a process integrated and an informed team executing the blog traffic grew. The biggest highlights of Q3 were:
Blog content showing in 1.98M search results (+237% year-over-year and +111% quarter-over-quarter)
This increased visibility lead to 22K clicks (+141% year-over-year and +98% quarter-over-quarter)
The increased traffic led to more conversions (+72% YoY)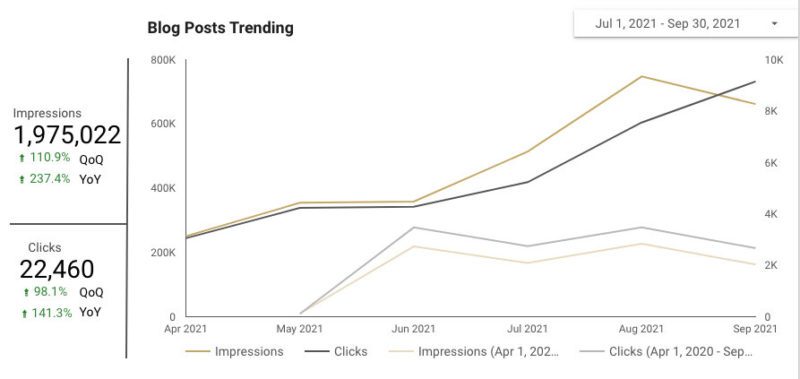 What Our Clients Say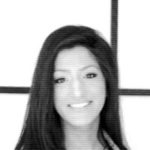 I've worked with MacMillan Search over the past year and a bit and their expertise, insights, and knowledge have made a huge impact on our organization and online presence. He's helped us with everything from fully optimizing our website pages, to educating and training us on tools and best practices, to providing valuable SEO insight that has helped improve our overall ranking and gain heightened visibility in the SERPs. Every meeting we have had with Mike (and the team) has been a delight. If you are in need of an SEO expert, I highly suggest going with MacMillan Search!!!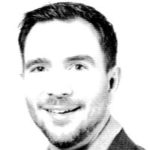 Mike has been a great help to us in improving our search exposure and website traffic. His research and approach are very thorough and impactful – which separated him from previous consultants we had used. We will continue to use Mike's services in the future.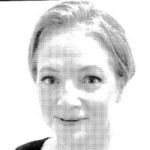 The truth is lots of people claim to know a lot about SEO but when you get into the depths of the project you quickly learn their knowledge is surface level. Michael is the real deal and is a welcome addition to my professional network.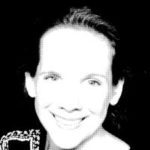 Michael was one of the best SEO experts I've worked with. While very technical, he is able to convey critical ideas to developers and non-technical leaders as well. He skillfully balances the latest search engine trends with business priorities.